Text by Naz Ilgaz
The healthcare system in Austria is a very good and accessible service. It is mainly public, but you can also be privately insured. In this article, you will learn about how it works and some interesting facts about it.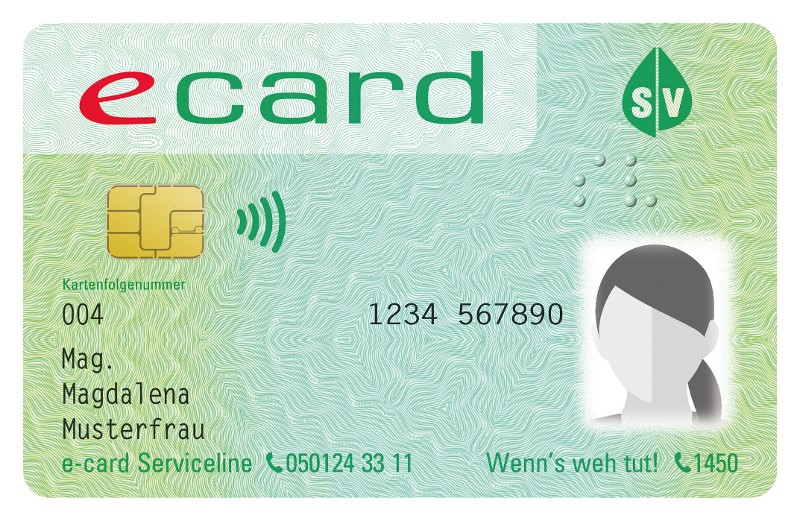 Healthcare facts in Austria
Every citizen and resident in Austria must be insured. This is not only required by law, but also strongly recommended. A hospital bill without insurance can be very expensive.
The ÖGK (Österreichische Gesundheits Kasse) is the most popular social security institution.
When you are covered by public health insurance you receive an e-Card with your picture on it.
When you start legally working in Austria, you get registered with social insurance within 7 days of your starting date.
An e-Card entitles you to get medical services without further payment as well as prescribed medicine for a cheap price. Every medicine item costs around 6.50 euros (for the items on the valid list) simply by presenting your card to the medical professionals.
It is beneficial for you to register with a family doctor (Hausarzt) when you move to Austria. If you don't have private health insurance, pay attention that the doctor you choose has the words "alle Kassen" or "Kassenarzt". This means they will accept your e-Card.
Insurance for workers
If you're employed, your employer should do all the paperwork and once they get your social security number (4 digits + your date of birth in dd.mm.yy form) you have to make an appointment with your local police, show your passport, and then your card will arrive within 2-3 weeks from that appointment. During the waiting period you can still benefit from the medical services but you may have to pay fees upfront. Once you receive the e-Card go back to the clinic and they will refund you.
Insurance for family members
If you have a resident permit to lawfully live in Austria as a family member of someone working in the country, and you do not work, you can be co-insured with them (Mitversicherung). They need to contact their insurance provider and let them know you will be co-insured. This only applies for direct family members so you will need to present the marriage/partnership certificate or birth certificate of the children. Once confirmed, you can apply for your e-Card via their website. Then your family member will be billed for your insurance every month. The amount you will have to pay will vary according to the salary your family member earns.
Self-insurance application for Students
Students from EU/EEA countries can use the European Health Insurance Card to access healthcare in Austria.
For Non-EU students
For stays up to 6 months: travel insurance, purchased before traveling to Austria, covering all risks would suffice
For stays more than 6 months: It is necessary for students and researchers to have health insurance covering all risks, in order to get a residence permit.
Students can take out health insurance from local public carriers if they are officially admitted to an Austrian university or a degree program. They can apply by filling out the application forms online Antragstellung – Wien (translated/explained form below) and also by bringing the necessary documents.
How to fill the application form
For a successful application you need (as of 2021):
Filled-in application
Current study sheet (Studienblatt)
Photo ID (copy) or e-Card (copy)
For extraordinary students (außerordentliche Studenten) additionally:
Notification of admission
Course confirmation from the preparatory course
Prolonging/continuation of insurance:
Once you bring all these documents in person you will pay an insurance fee of 63.44 EUR/month and receive the e-card. It is valid for a year and you have to send a study continuation confirmation before the 31st of December each year.
Helpful Sites
https://www.gesundheitskasse.at/
https://www.internations.org/go/moving-to-austria/healthcare